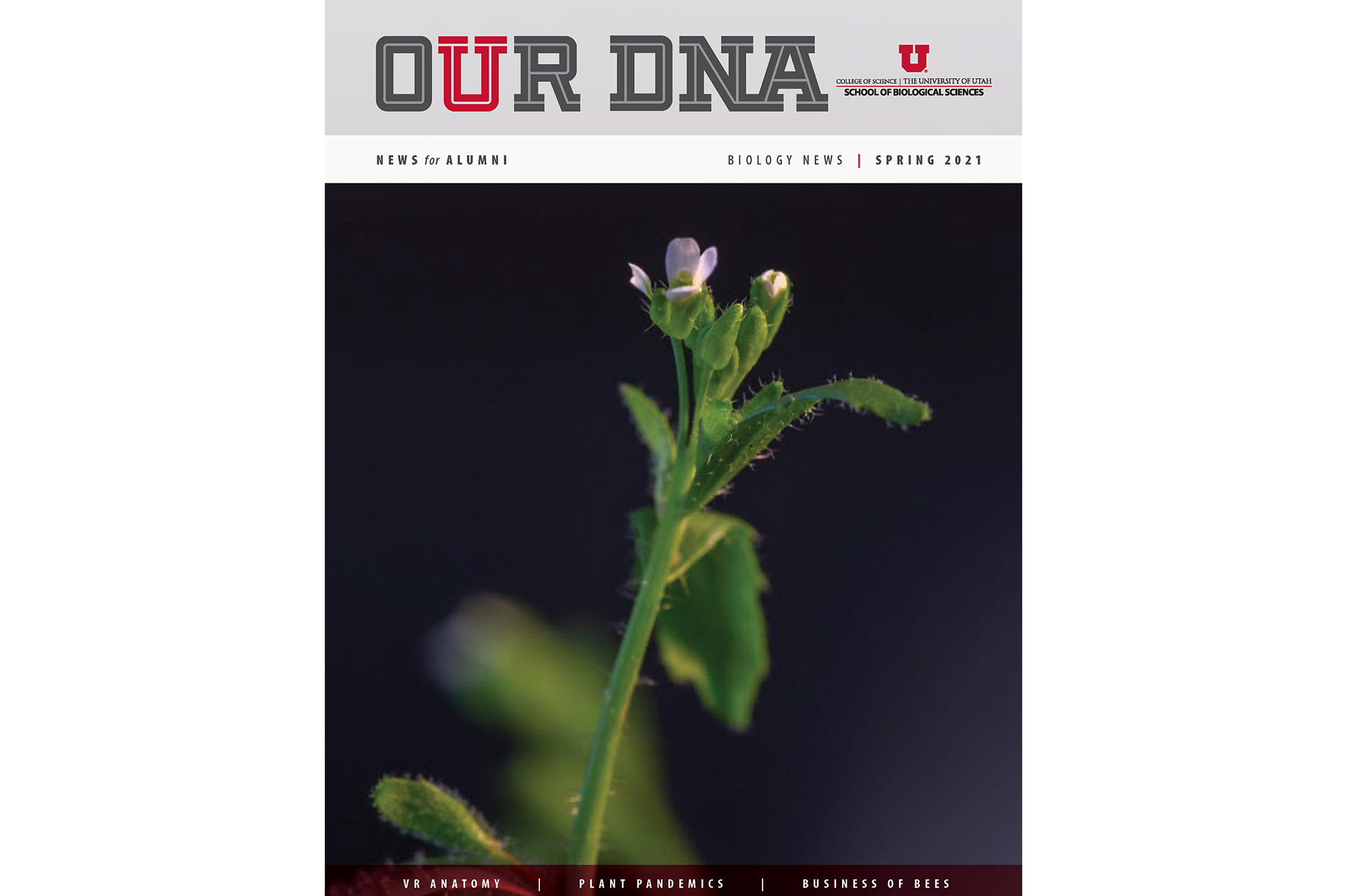 The 2021 Spring Issue of SBS's Magazine is now out.
Stories . . .
From Dr. Pepper to an election to the National Academy of Sciences
From giant poisonous rats to Utah Executive of the Year
From a Humboldt Research Award to newly published research findings
From staff awards to an alumni tale of drama on the highs seas . . .
OUR DNA is a sampling of the movers & shakers in the School of Biological Sciences.