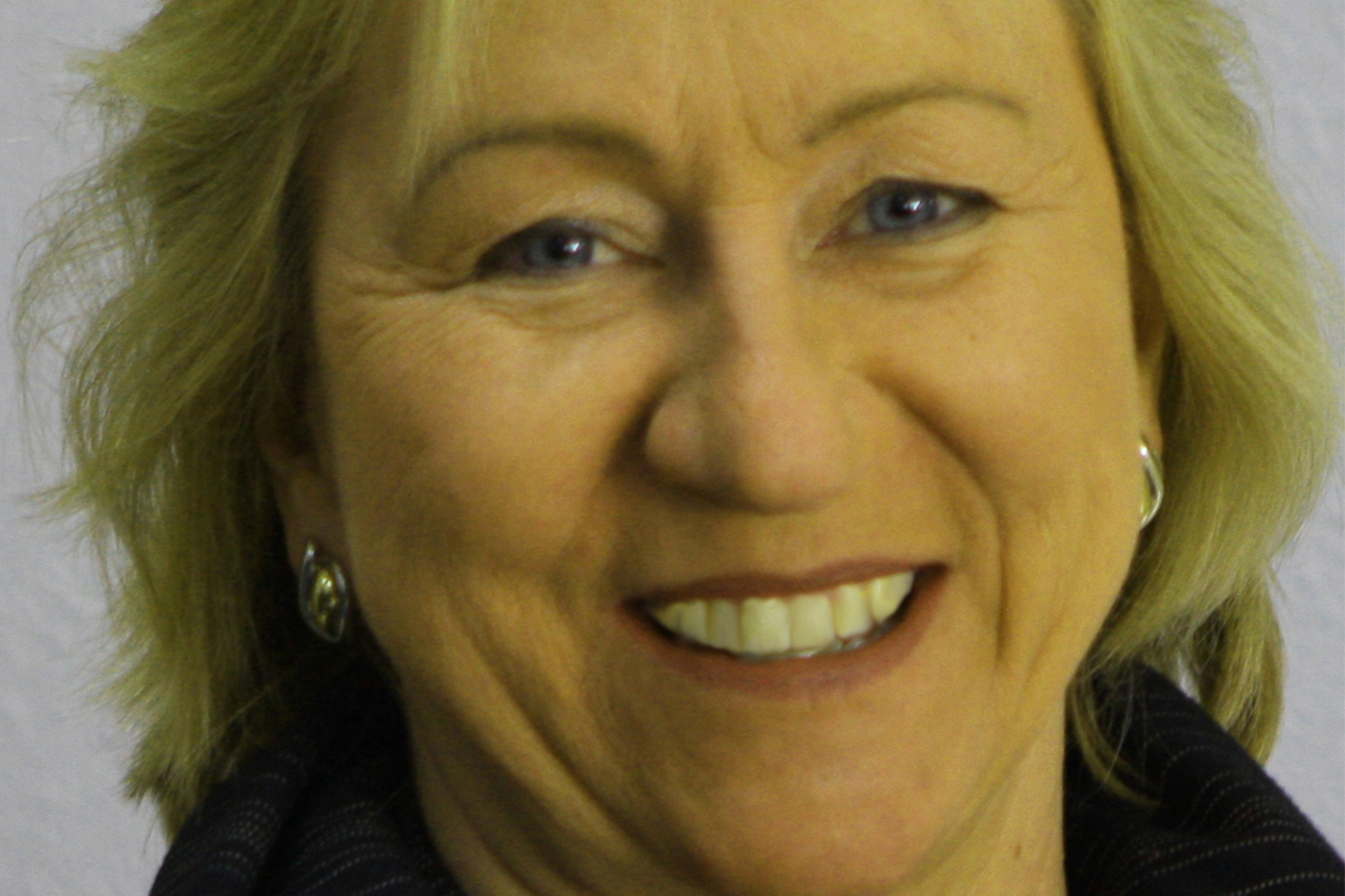 Jeanne Novak
Distinguished Alumna 2020
In 2014 alumna Jeanne Novak found herself at Ebola ground zero. She was ready.
The Ebola outbreak in the summer of 2014 was a long way from CBR International (CBR) in Boulder, Colorado. But for several weeks the Company, which helps clients research new drugs and navigate U.S. Food and Drug Administration review of them, reconfigured into a kind of war room.
Jeanne Novak BS'81, PhD'87, founder and CEO of CBR, had just returned from the World Health Organization meeting on the emergency. She and her team had been working with Mapp Biopharmaceutical Inc., the San Diego-based maker of ZMapp, a treatment for Ebola that had still not completed its trials in animals, let alone humans.
That summer underscored the importance of the work CBR has done for more than two decades in helping research companies and regulators navigate layers of rules that make it complicated to ship unproven drugs overseas, let alone try them in patients. "We played a pivotal role in designing the filing [of ZMapp]," says Novak. "CBR was proud and humbled to help."
Ultimately, only seven individuals could be treated with the new drug. Five of those seven survived. Thankfully, the crisis abated soon after. The pressure on CBR and Mapp was off, but the imperative to competently, inexpensively and expeditiously move new drugs like Fibrocell Science's lead product laViv, approved earlier in 2011, through the regulatory pipeline remained.
A Scientist First 
Wisconsin-born, Novak was admitted to West Point Academy after high school graduation. She moved to Utah shortly thereafter where she completed her bachelor's in biology at the U, followed by a PhD in Experimental Pathology (Cell Biology and Immunology). Also, in 1979 she became the first female ROTC Battalion Commander (Army) in the state of Utah.
She founded CBR (originally Colorado BioReg) in 1999. That Novak—author, lecturer and development advisor to industry as well as governments worldwide—is a scientist first both determines the direction and creates the culture of CBR. She credits U Biology for her enduring ethic, deeply-rooted in basic science and the empirical method, for her success as an internationally-recognized authority in the biotechnology and pharmaceutical industries. "You don't realize until you're really out there, and you look back and you're in the environment with other scientists just how great an education I received [at the U]," she says. As a grad student "many times the reason I even knew about other departments was that we had joined them in seminars and classes that we got to take as undergraduates… with faculty like Don Summers, [Nobel laureate] Mario Capecchi and [Department Chair] Gordon Lark."
In what is now the School of Biological Sciences Novak learned how to reflexively interrogate her assumptions, even her own empirically-driven findings. Typically as an undergrad "there are courses you take, there's regurgitation, you move through it, you're motivated by grades. But that wasn't the sense I got there… . Consistently, the theme was to learn how to think." She identifies the way the School's curriculum was developed and organized, the lab courses offered, the fact that there was "no skimping… It was second to none."
The CBR Touch
Novak's success is based not only on her training and commitment to basic science but also to the "service side" of her. This internal, two-piston engine has manufactured a suite of companies, including one based in Berlin, specializing in moving foreign companies through both U.S.'s FDA and the European Medicines Agency.
The Company is more than a consulting firm in that it provides services to help the client move through the process of approval and the regulation of new products. The partnership isn't just a clerical one, filling out forms and advising on next steps. Instead CBR helps clients design the analytical methods in the lab, helps strategize and then deploy processes, including animal trials, essential to winning approval and meeting regulatory standards. From there, the Company assists with manufacturing and all stages of clinical development.
CBR's approach to product regulation is less about a transactional model and more of a conversational one. It's an approach designed to make the company, in a sense, ultimately obsolete to its clients. Through full-blooded partnering, the client-company creates its own opportunities, its own protocols and, using the CBR-owned TruSubmit software (licensed from Extedo), is able to coordinate in-house their own application to the FDA or the equivalent in Europe.
This is what happened with the company that produced ZMapp, the drug engineered to fight Ebola. After the 2014 crisis, Mapp developed its own regulation department to expedite new drugs and devices. We help "our clients to learn as they go," Novak says. In turn we hope "they will take it forward to their next project, [and assemble an] experienced, educated staff. Whatever programs they have can then be [managed] in an informed way."
The partnership approach helps create an inner-directed, learning process in the client–what Novak calls "The CBR Touch."
The Service Side
Partnering with organizations in this way is part of the enduring "service side" of Jeanne Novak, a side that stems from her days as a commissioned officer in the U.S. Army and U.S. Public Health Service. Early on, as a science fair judge in Maryland, she noticed that students weren't finding encouragement to produce projects motivated not just by science, but by science applications. Novak founded an award given to applied science projects, sponsored by the Commissioned Officers Association in Washington DC. It was a pilot soon brought to scale at science fairs nationwide and continues today.
Novak understands the need, in part crystallized by her experience working at the FDA to deliver drugs and medical devices to the public quicker and at a more affordable price. "We have a number of biosimilars [new products close enough in duplication to accomplish the same therapeutic and clinical result as the drug it is "similar" to] and personalized medicines using cutting-edge treatment modalities," she says. But these bio-tech products are expensive to develop, license and commercialize. Some cancer therapies can cost as much as $100,000 per year, per patient. "We've come into a legal and regulatory place," she continues, "in which we make products from an expeditious path: six instead of ten-to-fifteen years."
"I believe in great education. But how do we continue to help young minds

not just take the first answer they come upon?"
Meanwhile, CBR which at its largest has internationally employed a surprisingly small number of scientists and regulatory specialists, forty, remains through its research and work model solvent and growing. Yet rarely, if ever, has the Company put out requests for proposals, instead using referrals to secure new clients.
Recalling her own "stellar" education at the U, Novak, who is looking forward to retirement and continuing her adjunct appointment in cell and molecular biology at Colorado State University says, "I want to help young people take information forward and to make products." Pursuant to that, she is still asking her own research question: How do we continue to inspire young scientists when information is a little too easy to get?
"I believe in great education," she continues, "from the traditional library to Google. [But] how do we continue to help young minds not… just take the first answer they come upon? Even young scientists are prone to do that today." Instead, students need to learn to rigorously investigate their empirically-derived data sets, to look further beyond first-draft conclusions. "You ask me what the next step is for me: it's to bring in young undergraduates, to help them learn how to think."
By David Pace