Biology Undergraduates at The U
---
Undergraduates in the School of Biological Sciences have the opportunity to participate in cutting edge research. There are approximately 50 research groups whose interests span the breadth of Biological Sciences from molecular-driven benchwork research to fieldwork in ecology. Many of the SBS faculty began their careers as undergraduate researchers and research experience is the most important criterion for acceptance into most professional schools throughout the world for postgraduate opportunities.
In addition to voluntary and credited research opportunities, there are numerous scholarships and programs that provide financial support for undergraduates doing research in the SBS.

Advising
Your one-stop source for student advising, scholarships, financial aid, forms, etc.

Programs of Study
From micro to macro, the study of life starts here at the School of Biological Sciences
Research
Glove your hands and don your safety glasses. Lab life begins in your first semester. 
Scientific Research Initiative
---
The Science Research Initiative (SRI) offers every incoming student the opportunity to participate in discovery-based scientific research. Freshmen, sophomores, and transfer students tackle cutting-edge problems in dedicated research streams sponsored by local industries.
Undergraduate Research
Biology students are encouraged to participate in faculty-sponsored independent research projects. Students participating in research can register for Biol 4955: Independent research, which can be applied to their electives and lab requirements (a maximum of 3 cr and 2 lab units). Independent student research is also the cornerstone of the Biology Department's Honors program.
Research Interest Areas
---
We offer exceptional opportunities to think, work and collaborate across levels of biological organization and styles of research. The links below lead to information about research projects and groups in our areas of special strength.
Undergraduate Feature: Michael Xiao
---
Five for Five
Michael Xiao brings home the U's fifth straight Churchill Scholarship.
Five years after the University of Utah became eligible to compete for the prestigious Churchill Scholarship out of the United Kingdom, the university has sported just as many winners. All of them hail from the College of Science, and all were facilitated through the Honors College which actively moves candidates through a process of university endorsement before applications are sent abroad. The effort has obviously paid off.
Biology Career Coaching
---
Hello all! My name is Crystal Cory, and I'm a Career Coach in the Career and Professional Development Center. While you can see any career coach in our office for any of these topics, I focus specifically on the College of Science to make sure that the knowledge I give on industry trends are up to date.
I can help with the big questions as well as the small ones, so please don't hesitate to schedule an appointment- external site with me to chat! I hope to meet you soon!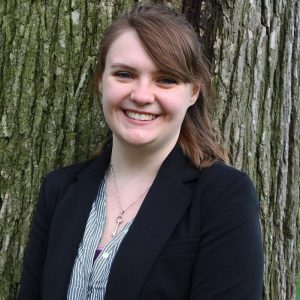 Crystal Cory - Career Coach
Here are some of the things that our office helps out with:
• Resume and Cover Letter reviews (these are usually done in 15 minutes)
• Job/Interview Search Strategies
• Mock Interviews
• Networking/LinkedIn help
• Career/Major exploration
• Basically anything career related!
Access Program
---
A signature program of the College of Science, ACCESS provides freshmen and transfer students, from a variety of backgrounds, with a scholarship and a supportive path into STEM degrees and careers. All students who are committed to advancing gender equity in science and engineering are encouraged to apply.