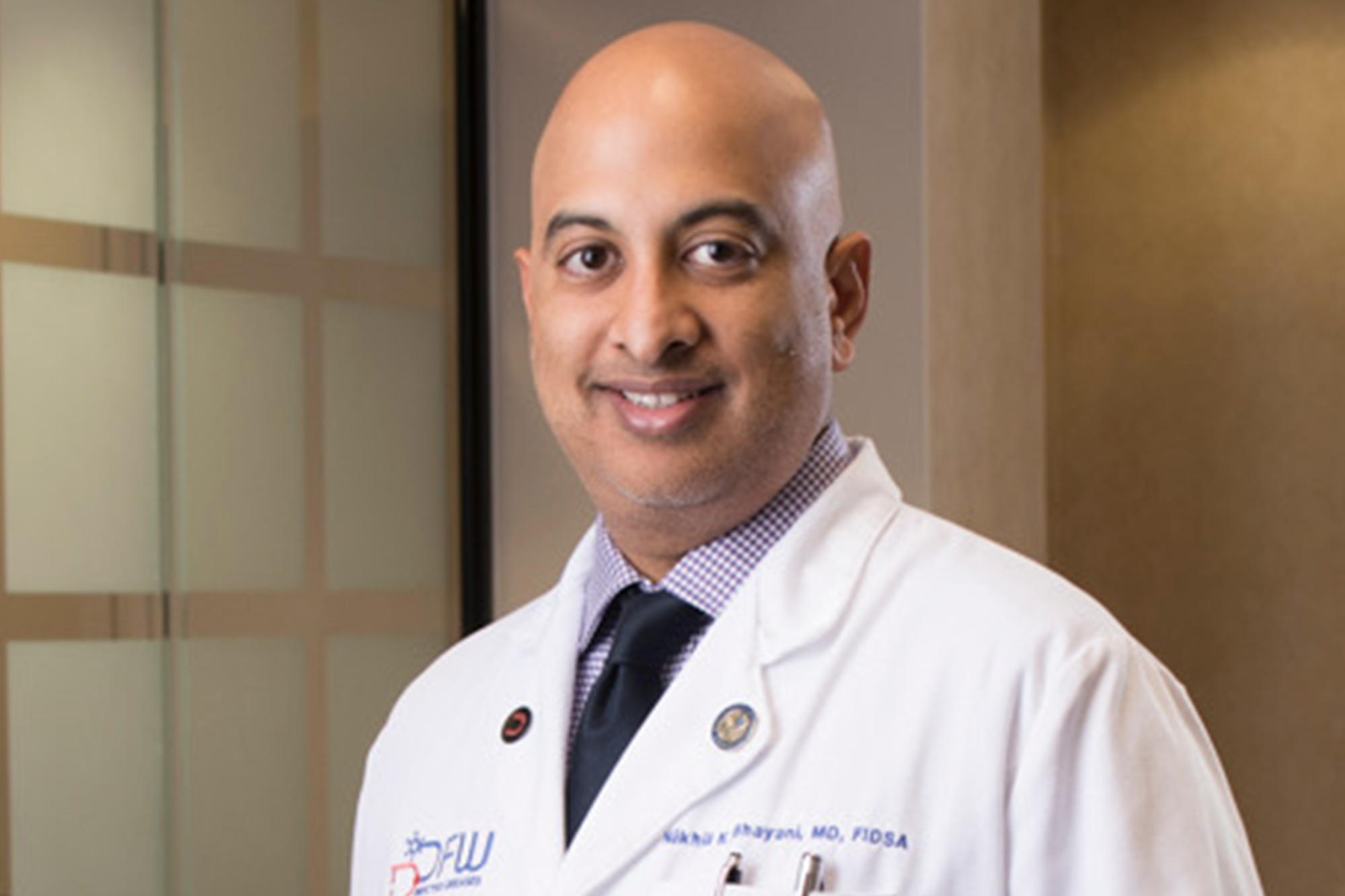 "Every time I come to the U with my kids," says Nikhil K. Bhayani, MD, FIDSA (BS'98), "I take them on a reality tour. I [recently] told my youngest son, 'Let's retrace my footsteps when I used to go from one of the lecture halls at Presidents Circle, to the Student Union. This is the way my day was like.'"
They ended up at the Pie Pizzeria Underground, a decades-long favorite haunt of students and faculty just west of main campus on 2nd South, famous as much for its densely graffitied walls as its provocatively named specialties like "Hawaii Pie-O" and "Holy Shittake." "It really feels like a college campus," says Bhayani of the U. "My son tells me that he wants to get pizza here [at the Pie] every day."
Though born in Virginia, Bhayani considers Salt Lake City, where he was raised, home. His parents, both originally from India, married in New York City after Bhayani's father had finished graduate studies at the University of Rhode Island.
"I always wanted to go to medical school," says Bhayani who graduated in 1998 with a biology major and a chemistry minor. (His brother Mihir also graduated from the University of Utah with a degree in chemistry in 2000 and is also a medical doctor.) While an undergraduate he worked in a bioengineering lab run by Richard Normann, and later in one of the labs at the Moran Eye Center. He recalls fondly some of his fellow Indians, in particular Rajesh, Monica and Leena Gandhi, a few years older than he, but also graduates in biology who went onto medical careers in infectious diseases and cancer.
Bhayani later attended Ross University School of Medicine in Portsmouth, Dominica, and was awarded his medical degree in 2003. In 2006 he completed medical residency training at Mercy Hospital and Medical Center in Chicago where his brother currently lives.
Nikhil and his family now live in Texas where he practices medicine at Dallas-Fort Worth Infectious Diseases, an integrated health care network comprised of physicians, hospitals, case managers, community clinics, and managed care partners.
There he also enlisted as an Infectious Diseases and Epidemiology Physician Advisor at Texas Health Resources in Arlington. In 2016, Bhayani was named Physician of the Year by the Texas Health Arlington Memorial Hospital. Not one to rest on his laurels, he was hired earlier this year as an Assistant Professor in the Department of Internal Medicine, at Texas Christian University and the University of North Texas School of Medicine where he brings his undergrad U experience full-circle by teaching pre-med-students. Especially gratifying recently was when a graduating senior, also interested in infectious diseases, came to him to ask if he could "shadow" him for four weeks for one of the student's electives.
In clinical practice, says Bhayani, who works long-term with patients who live with HIV and other infectious diseases, "the research is always changing what we do. You have to keep up with developing trends… . We get patients who are insured, who have steady jobs and who are a little more educated, so when they read about new medications they want to make sure they're getting the latest. In private practice you want to be at the top of your educated game. This motivates me to stay on top too."
In his administrative role as physician advisor, Bhayani oversees all infectious disease policy-making—like the use of antibiotics, what lab teams are going to be doing—at fifteen acute care hospitals under the umbrella of the Texas Health Resources system. With a large African immigrant population Dallas/Ft. Worth, also home to a major international airport, experiences emerging infectious diseases and thus needs intense anti-microbial stewardship, including CDC protocols and cooperation with the local health department. Bhayani is at the center of these various sector components.
As you grow up and become successful, always look back and reflect how you got there and give back to the community you were nurtured in."
It's an intense but meaningful career, and sometimes Bhayani considers what it would be like to return more to teaching and mentoring, the kind that he feels he got at the University of Utah's School of Biological Sciences. "My dad always said, 'As you grow up and become successful, always look back and reflect how you got there and give back to the community you were nurtured in," says Bhayani. Even so, he never wants entirely to give up his clinical experience at what amounts to the largest nonprofit based healthcare group in the country, second only to Intermountain Healthcare based in Salt Lake City.
"As I reflect, who I am today is thanks to my parents and the University of Utah for giving me motivation and an opportunity to pursue higher education," says Bhayani who with his wife of eighteen years, also originally from India where her parents still live, is busy raising two sons. This while trying to keep up with following the NBA, NFL and, of course, the Utes, which he loves.
"Most of the work is done by my wife," Bhayani concedes. He refers to her as the "pillar of the house, that "she keeps everything going. Left to me it would be like college all over again."
Pizza anyone?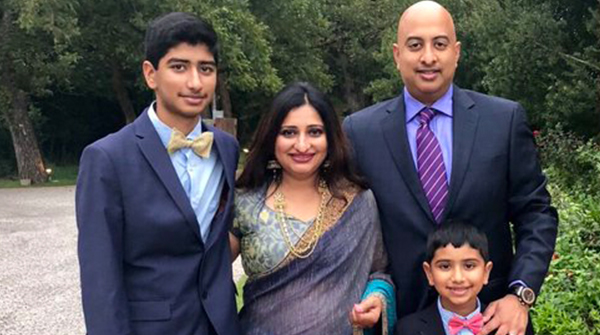 In May 2021, after months of battling the COVID-19 pandemic, Bhayani was selected as Top Physician of the Year by the International Association of Top Professionals (IAOTP) for his outstanding leadership and commitment to the healthcare industry.
by David Pace