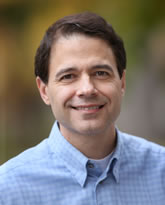 Back to Faculty
Michael McIntosh
Research Professor, and Professor and Director of Research, Dept. of Psychiatry
---
Office/Building: Biol 115
Phone: 801-585-3622
Email: mcintosh.mike@gmail.com

Research Statement
---
We are interested in the isolation and biochemical characterization of compounds that selectively act on the nervous system. These probes are used to study the structure and function of central nervous system receptors and ion channels in both health and disease states. Structure/function analysis of these ligands provides opportunity for drug development of selected compounds. Currently these compounds are being investigated for the treatment of chronic pain, epilepsy, Parkinson's disease and drug addiction.
Selected Publications
---
1. Vincler M, Wittenauer S, Parker R, Ellison M, Olivera BM, McIntosh JM. Molecular mechanism for analgesia involving specific antagonism of alpha9alpha10 nicotinic acetylcholine receptors. Proc Natl Acad Sci U S A. 2006;103(47):17880-4.
2. Azam L, Yoshikami D, McIntosh JM. Amino acid residues that confer high selectivity of the alpha6 nicotinic acetylcholine receptor subunit to alpha-conotoxin MII[S4A,E11A,L15A]. J Biol Chem. 2008;283(17):11625-32.
3. Hone AJ, Whiteaker P, Christensen S, Xiao Y, Meyer EL, McIntosh JM. A novel fluorescent alpha-conotoxin for the study of alpha7 nicotinic acetylcholine receptors. J Neurochem. 2009.
4. Whiteaker P, Marks MJ, Christensen S, Dowell C, Collins AC, McIntosh JM. Synthesis and characterization of 125I-alpha-conotoxin ArIB[V11L;V16A], a selective alpha7 nicotinic acetylcholine receptor antagonist. J Pharmacol Exp Ther. 2008;325(3):910-9.
5. Meyer EL, Yoshikami D, McIntosh JM. The neuronal nicotinic acetylcholine receptors alpha 4* and alpha 6* differentially modulate dopamine release in mouse striatal slices. J Neurochem. 2008;105(5):1761-9.
6. Quik M, McIntosh JM. Striatal alpha6* nicotinic acetylcholine receptors: potential targets for Parkinson's disease therapy. J Pharmacol Exp Ther. 2006;316(2):481-9.
Courses Taught
---
School of Medicine: Psychiatry Clinical Case Conference
School of Medicine: Neuroscience for Psychiatry Residents